The Constructible Process:
A single source of truth eliminates rework and costly supply chain issues by storing, organizing and sharing data in a secure, cloud-based solution.
An easy-to-use collaboration tool that integrates with a number of in-house and third party extensions so that teams can collect, analyze and interact with multi-dimensional drawings and models.
Everyone on the project to access, share, review, and comment on data-rich building models, in real-time, therefore the BIM management process can be accelerated and tedious tasks and time-consuming coordination meetings that often lead to schedule delays can be eliminated.
The quality management plan is improved by making project information transparent, traceable and accessible to the entire project team, enabling quality work to be delivered on time and on budget.
Integration allows stakeholders across the project lifecycle to access the data and applications that they need to get the job done.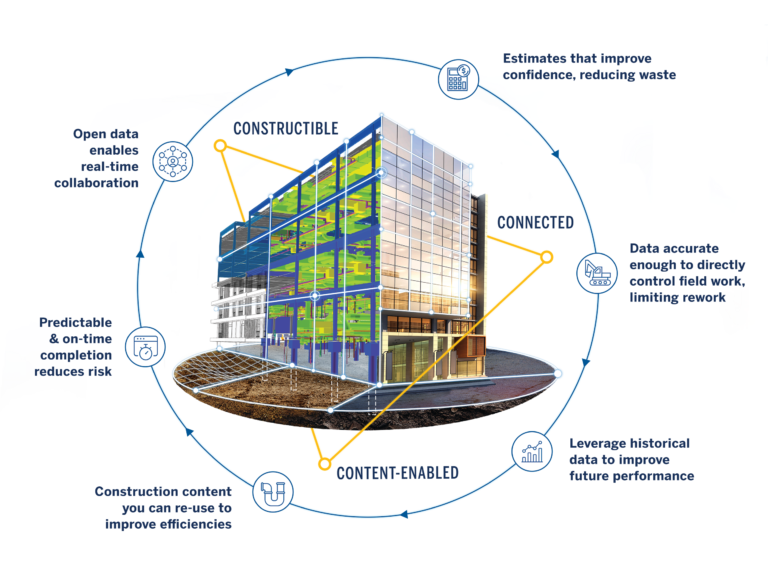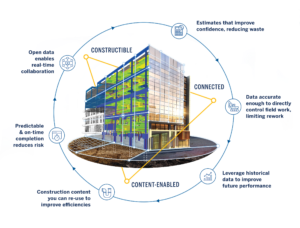 Data
Single, Secure, Cloud-Based Solution
Multi-Dimensional Collaboration from 1D-5D
File Versioning, Status Sharing, Activity Feeds
Design
Industry-Leading Model Viewing Capabilities
Data-Rich Building Models
Share, Review, Coordinate and Comment on Models, Drawings, and Project Documents
Teams
Seamless Collaboration
Define Groups and Permission Settings
Design Annotations, Assigning ToDos, and Status Sharing Features
QA/QC
Mobile and Mixed Reality Applications for Inspections
Task Management
Status Sharing and Custom Reporting Capabilities
Integrations
Open API enables Data-Flow from a Variety of Applications
Customized Workflows
The Constructible Process: Connected
Product Inquiry
Have questions about this product? Fill out the form below to find out more.